China's first modern high-end mobile theatre of Shanghai acrobatic troupe is the introduction of the largest circus "moving castle",located at Spanish Pavilion in Expo Garden This beautiful and stylish "circus tent" by the world famous mobile theatre design company - the French company VSO design. The stage flow oval is bigger than Shanghai Circus City stage.
Not only do not have such high-tech mobile theatre in domestic, but also do not have these in Europe, where mobile theatre is very popular. The project for the Shanghai Municipal Committee proposed "to 2020 symphony, ballet, opera, acrobatics, and other with international standards of art troupes, to develop for domestic top, the Asian first-class, world-renowned troupes" requirements, using the resources of the city construction, by the Shanghai radio and television and the Shanghai Media Group Co., Ltd take the lead for the Shanghai outstanding acrobatics repertoire of "going out" service, and the scale of construction equipment and facilities in China and even in Asia are in the leading position. This is a more challenging project.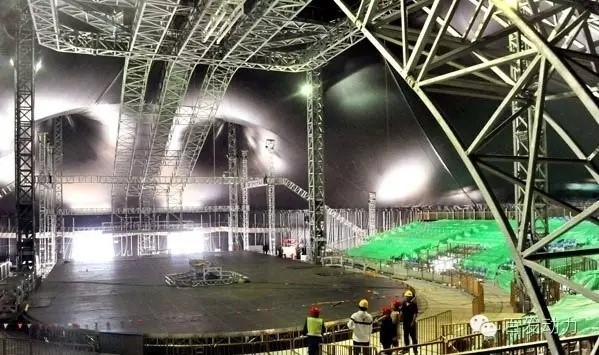 Baifa products will accompany the Circus' Moving Castle to all over the world to tour, the first set in the global art palace in Paris, France. Believe that baifa products will be like the Shanghai acrobatic troupe as well as awesome.
In order to protect the moving castle "performances, Baifa according to the characteristics of its use and to customize a set of four hundred V series diesel generating set and a 20 foot container restructuring of movable power distribution room, mobile power station in the true sense of the. Mobile power station will provide electrical power for the mobile castle.